Mountain flax – the so-called chrysotile – is the guarantee of stability of the region.
For historical reasons, once Kostanaiskiye Mineraly JSC was established 55 years ago, a lot had been done both for production, and the city. Start-up and development of the city of Zhitikara is inextricably intertwinted with the combine activities.
Kostanaiskiye Mineraly JSC is a monotown enterprise. Its working product makes dependable thousands of its employees and members of their families, as well as people working in related industries. Therefore, it is no coincidence that the company supports all the initiatives related to the social development of the country, improving well-being of the population and implements a lot of projects in the field of corporate social responsibility. They are primarily aimed at providing comfortable living conditions for the local population. The company invests in healthy lifestyle, healthcare, and education programs.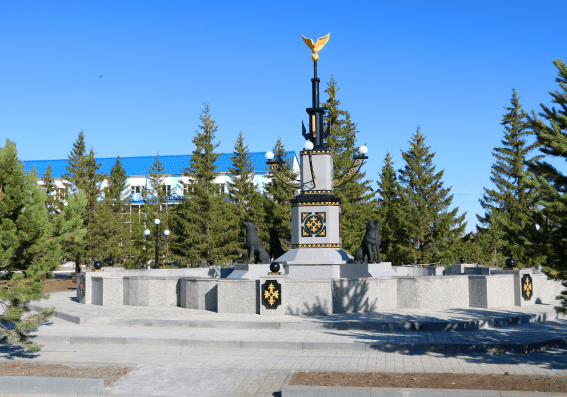 «Considering social responsibility of business leaders, Kostanaiskiye Mineraly JSC constantly and intentionally invests considerable funds to improve and develop the city of Zhitikara, takes part in preparation and conducting of all city and regional events» 
A Memorandum on participation of Kostanaiskiye Mineraly JSC in social and economic development of Zhitikara region and its infrastructure is annually drawn up. The document provides for the allocation of funds as sponsorship to implement the unified Regional Development Program.
Over the past fifteen years, thanks to KM JSC, vital social facilities have been built and restored in the city. A Muslim mosque named after Ye. Tatishev has been erected; the central city square has been reconstructed. It is decorated with new fountain "name". To pay tribute to the memory in honor of the 160th anniversary of the great poet and educator Abay Kunanbayev, one of the city streets was converted into a pedestrian zone. The swimming pool has been restored, currently it is the sports and recreation complex "Alma-Ata". An Orthodox Church has been erected; a monument devoted to the Hero of the Soviet Union Istay Ishanov has been restored and installed; the Gornyak stadium has been rebuilt, a monument to the soldiers – internationalists has been erected. A 48-apartment residential house with a total area of ​​3,080 sq. m has been built; the building of the sanatorium or disease screening and prevention center has been restored; a clock tower 18.5 meters high has been installed in the central city square; "Karlygash" kindergarten has been restored, an administrative building for public and party organizations has been erected, the city beach has been improved. In 2018, jointly with the local executive bodies within the framework of PPP, a kindergarten "KM Bobek" oriented for 120 seats was built and put into operation. By summer of 2019, a Sports and Recreation Complex had opened its doors. It welcomes sports fans and develops their sports talents. The city was decorated with an updated fountain – a gift presented by Kostanaiskiye Mineraly JSC to the city dedicated to its 80th anniversary.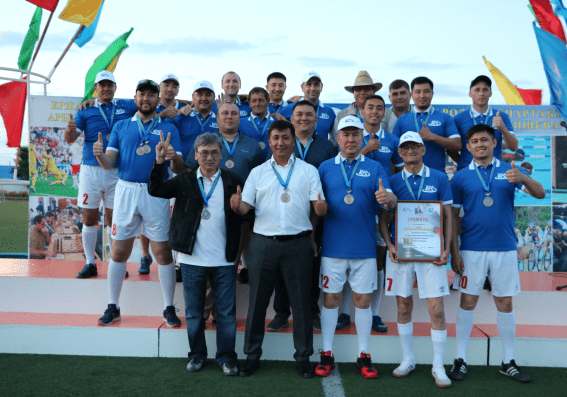 More than 500 million tenge is annually allocated to development of social infrastructure and social assistance for employees and their families.
Much work to provide social support for elderly people – pensioners who have worked for the company and have retired is in progress. Veterans and invalids of the Great Patriotic War and homefront workers have been registered in Council of Veterans. Being a monopower enterprise, Kostanaiskiye Mineraly JSC makes every effort possible to preserve stability and prosperity of Kazakhstan, the city of Zhitikara and its residents!
Currently, Kostanaiskiye Mineraly JSC draws a great deal of attention to supporting socially vulnerable groups of population.
Corporate social program and its charitable activities have been honoured by numerous diplomas and awards. In 2019, Kostanaiskiye Mineraly JSC won the Annual Public National Award "Zhomart Zhurek-2019" for the contribution of commercial organizations and individuals to the implementation of charitable programs and projects in Kazakhstan, nomination "Best Company of the Year".
 «We stick to the idea of making Zhitikara an attractive and advanced city for its residents, – notes the Board Chairman Ye. S. Nurkhozhayev. – We support all the innovations of our home city and will further continue developing our region».